WRITING SETS
A SOUGHT-AFTER COLLECTION TO REDISCOVER THE PLEASURE OF WRITING
Sheets, cards, envelopes, coordinated writing sets and parchment diplomas: in this section you can find the ideal products to rediscover the romantic pleasure of writing by hand on top-notch paper.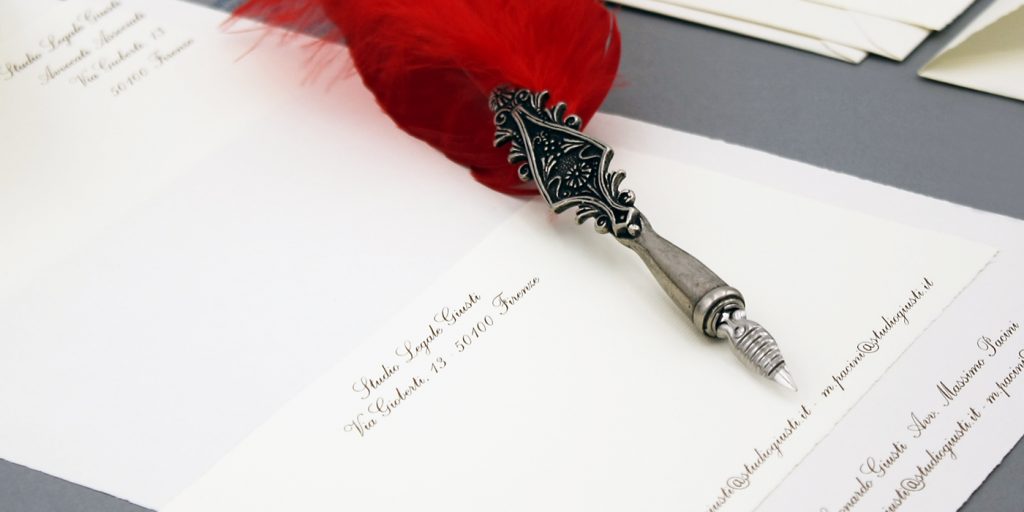 Sheets, Cards and Envelopes
ELEGANCE AND PRACTICALITY
The collection consists of paper, envelopes and writing cards produced with high quality raw materials. Available in many formats distributed in different convenient packages such as blocks, parcels, blister packs and boxes. These products are suitable for correpondence and represent an elegant gift idea.
Set and Co-ordinates for Writing
PENS AND INKS
A sophisticated collection of nibs, quill pens and inks to rediscover the pleasure of writing.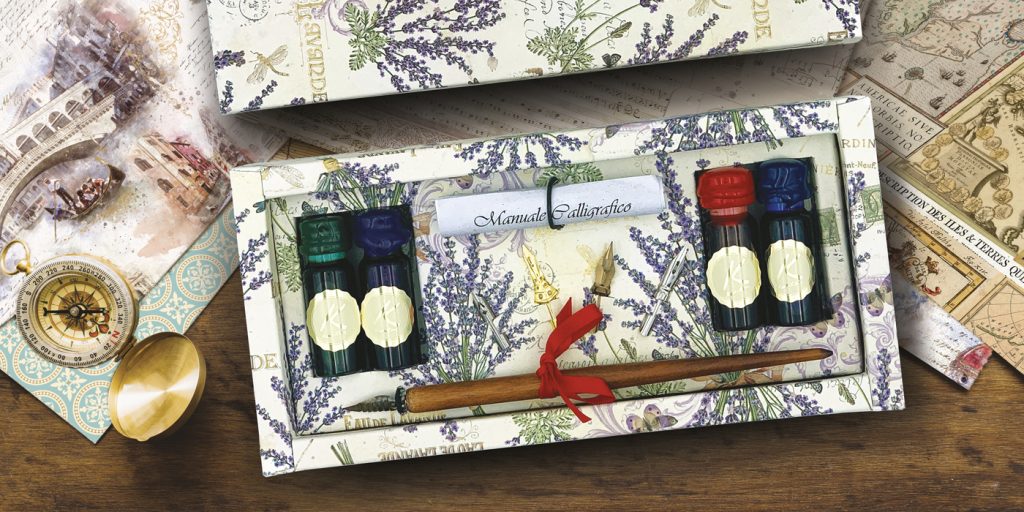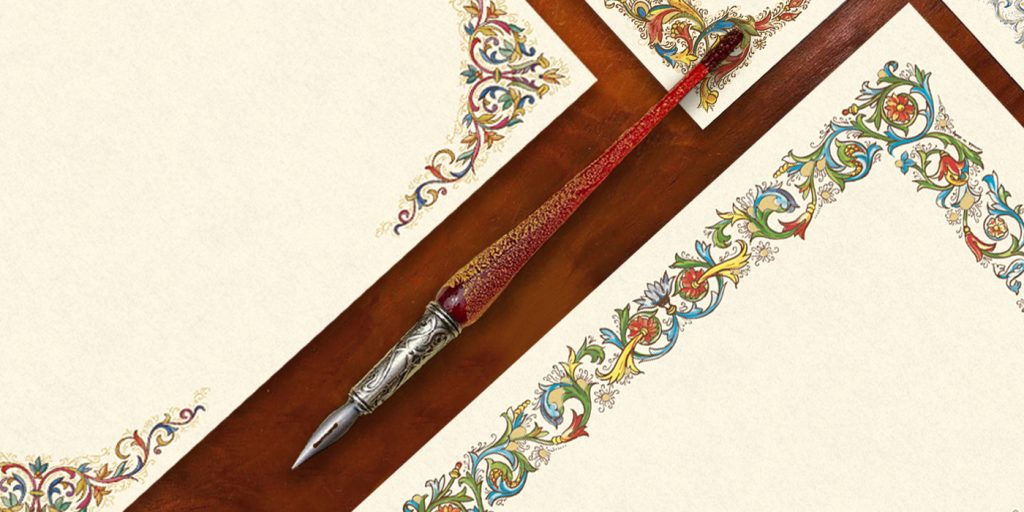 Parchment Paper for Diplomas or Certificates
SUITABLE FOR YOUR PRINTER
Our blank parchment diplomas/certificate paper, embellished with a decoratve powdered gold finish border, are designed to be used for any occasion and are produced in A4 format so it can also be used with printers.