This workmanship, practically artisanal, allows a small amount of gold powder to be plaed on well-defined areas of the design, thereby  embellishing and making it unique.
It is probably the most characteristic aspect of our decorative card collections, for which powdered gold represents, without a shadow of a doubt, an added value in terms of charm and sophistication.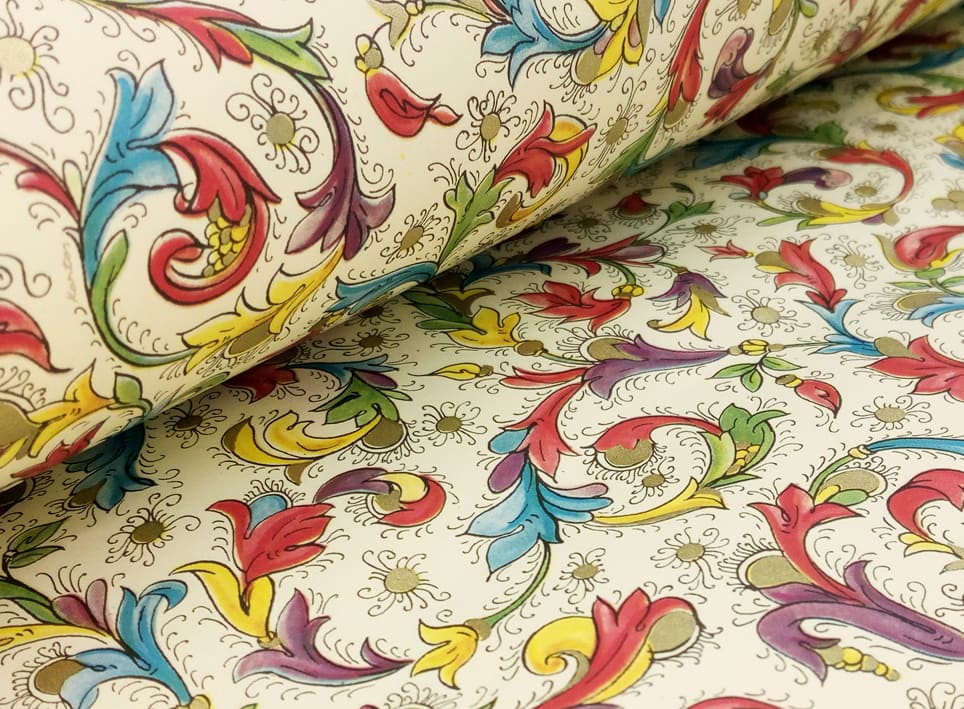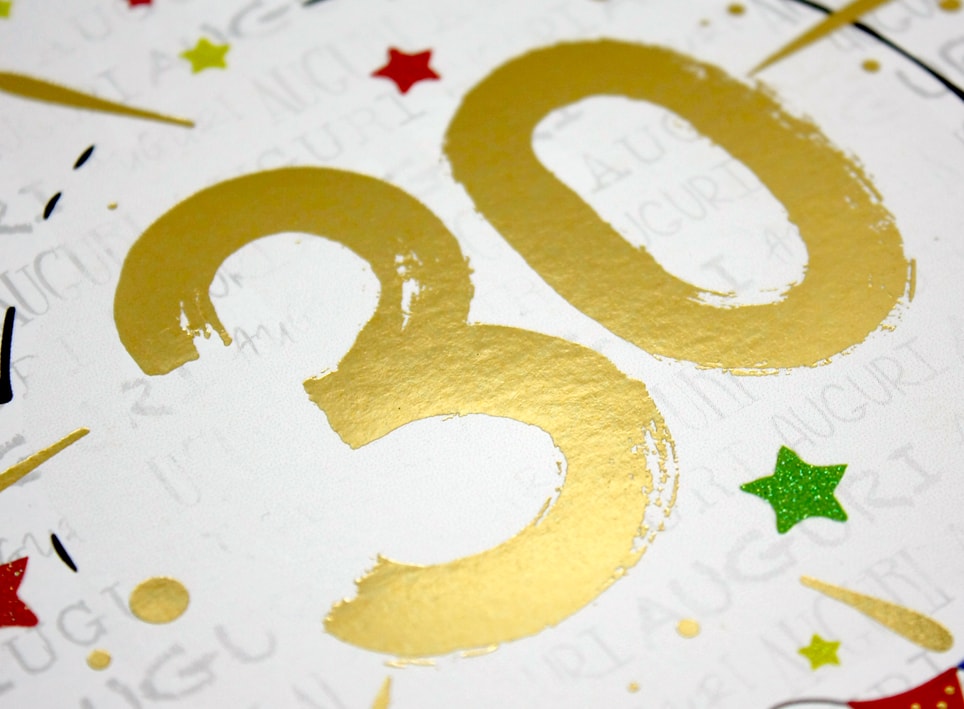 Hot printing technique consists of the transfer of a metal film (called "foil") onto the paper media. The "Foil" trannsfer is obtained thanks to the combined effect of pressure, heat and speed of detachment. The production can be in different colors, such as gold, silver, copper or other colors, depending on the color of the coil used.
We use this technique to enhance details, especially on greeting cards, to highlight "light" points that add brilliance to our graphics. We often combine this workmanship with dry relief,  achieving a result that is always surprising!
The dry relief process allows the imprinting of colorless and protruding elements on the surface of the paper as if it were a relief, all thanks to a process of pressing the sheet between two matrices – the male and the female – called stamping and counter-stamping.
This process, used alone or in combination with other gilding, provides many of our products with an extremely pleasant feeling both to look at and touch as well as a sought-after look.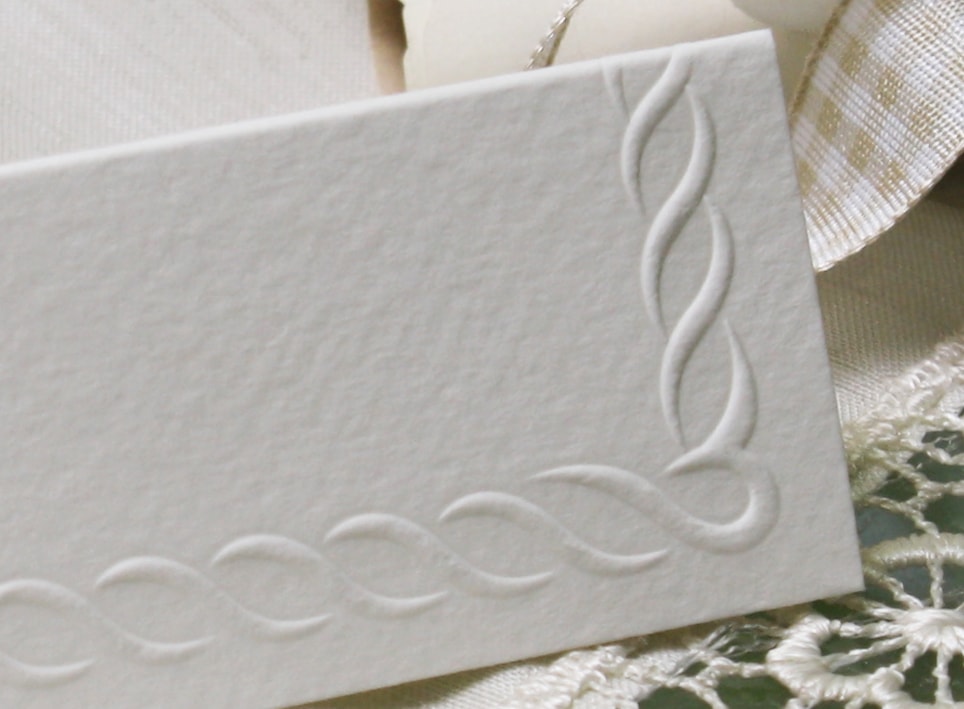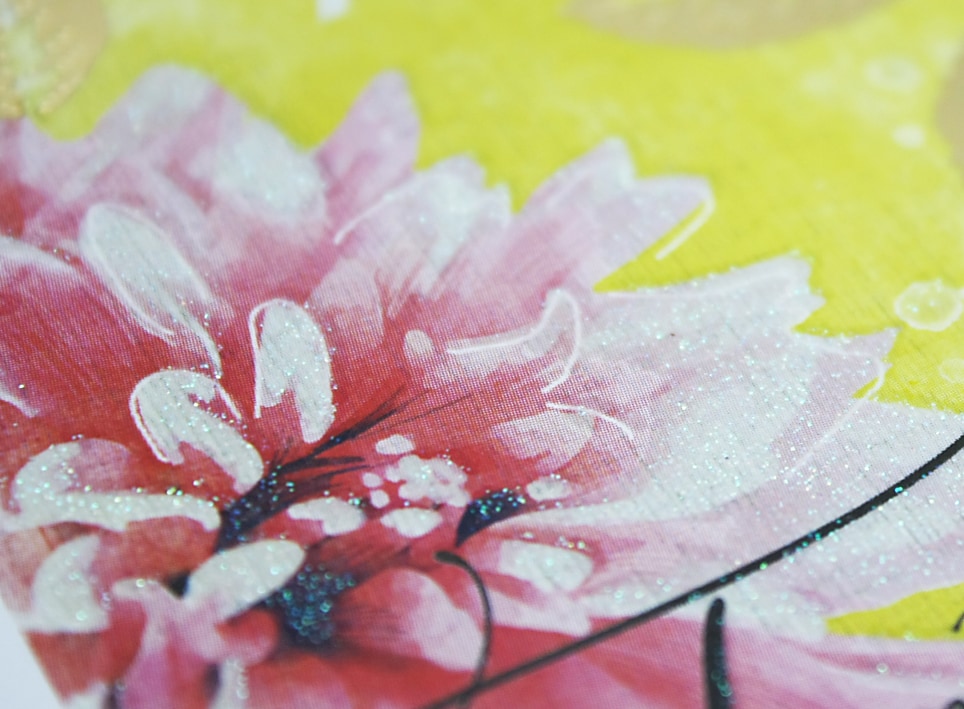 It is a technique, thanks to which, on the paper support a wide assortment of tiny fragments painted with iridescent colors, that can reflect light, is applied.
This finish, which can be obtained with different typographic techniques, can be used to enrich the design of greeting cards, gift paper or many other products for which you want to increase the visual impact they will have when received.
Screen printing is a technique that allows you to achieve a wide range of special effects: shiny, opaque, satined, glitter, shimmer, iridescent, thick, soft-touch and many others, which greatly embellish the printout. The limit of this technique is fantasy!
An example of screen printing technique can be found in our line "Equilibrium" in which we obtained a glossy contrast on an opaque plasticized paper, an effect that has given great personality to the product.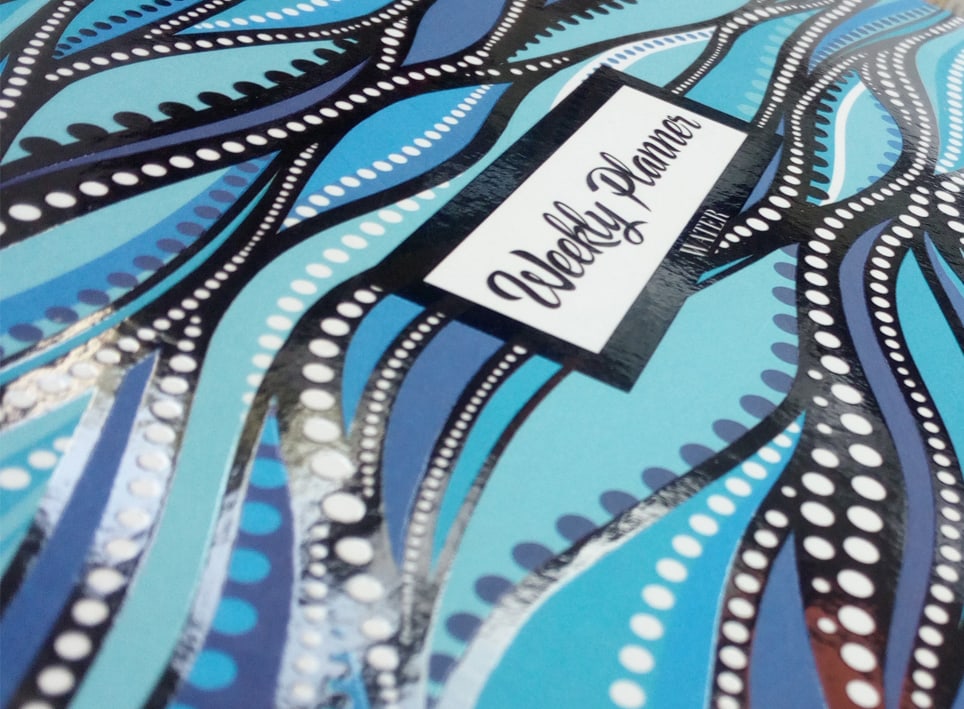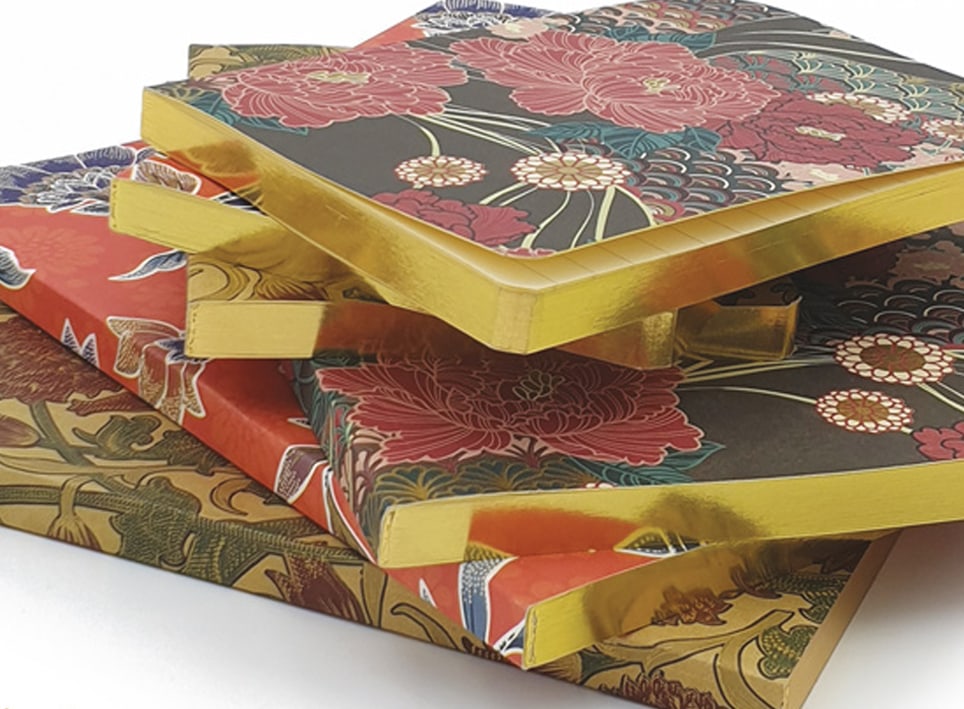 Gilding is a technique of ornamental decoration and graphic finishing of the "edge" (the edge on the cut) of the pages. It can be performed with different techniques, with the application of colors ranging from gold or silver effect, to bright colors, even with a fluo effect.
You can find gold gilded edges in our notebooks presented as a novelty in the Stationery 2020 catalog, a product that was received with great enthusiasm by our customers at PaperWorld 2020 in Frankfurt.